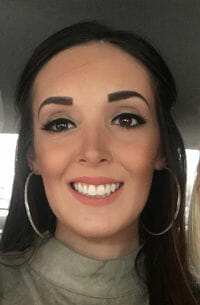 Orthodontic Therapist
Dip ORTH THER RCS Edin 2016
GDC Number: 189893
After showing a great interest in orthodontics Charlene then went on to successfully complete her Certificate in Orthodontic Therapy from the University of Central Lancashire and obtained her prestigious Diploma in Orthodontic Therapy from the Royal College of Surgeons Edinburgh in 2016.
She is compassionate, motivated and a caring individual. Patients love Charlene because of her unique ability to put them at ease and make them feel comfortable.