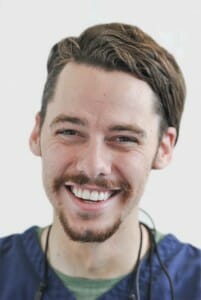 Dr. Jamie Nelson
King's College London
Jamie joined us at Winning Smiles in 2014, having qualified from Kings College London in 2012, he won the VT case presentation award in 2013 and won the Young Dentist – Endodontics award in 2013. He's currently a board member for the Creative Innovations in Cosmetic Dentistry (CICD) and bought his own dental practice in 2015. Jamie is furthering his skill and knowledge in root canal treatment through currently completing an  Endodontics Masters at Kings College London.
Jamie has demonstrated a passion for composite restorations and immediate veneers, after being invited onto the internationally renowned Vanini Masterclass on Italian cosmetic fillings.
Jamie has also completed several orthodontic courses, enabling him to complete simple orthodontic cases in both fixed and removable braces.