When Clare came to see us she was looking for a solution that would improve her smile in time for her wedding.  Like everyone, she wanted the photos from her special day to look stunning, and to be happy when she looked back at them in the future.
In particular, Clare wasn't happy with the colour, or the quite noticeable fracture lines that were running down the middle of the front teeth.  We discussed several options and found the right solution for Clare; first we whitened the teeth.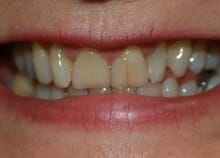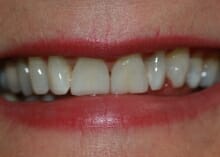 Then we arranged several sessions with Laura our hygienist to improve the health of the gums.  Finally, we placed 4 immediate composite veneers to further enhance the colour, cover the fracture lines and align the teeth.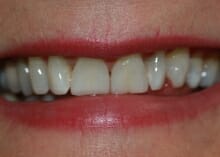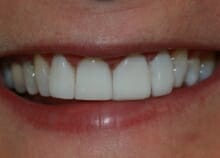 Immediate veneers are a great addition to cosmetic dentistry and cost £368 each to practice plan members, and tooth whitening £250.
Clare was kind enough to send us a couple of photos from her big day; there's not much more satisfying than not only seeing the end result, but knowing that we got it right for the occasion!  Congratulations Clare!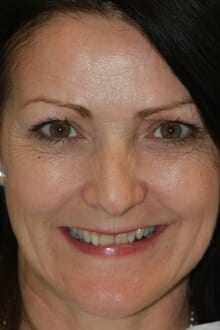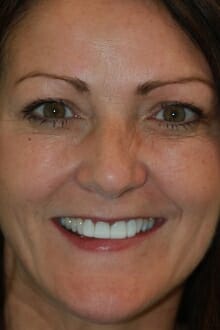 Note from Clare:
Hi Ian and team
Just thought I'd send you a wedding photo of my 'winning smile'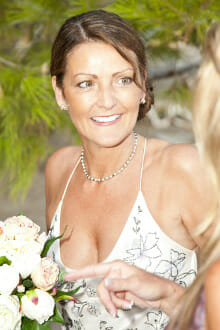 Everyone was so impressed with my new teeth and said how natural they looked.
I was sooo happy.
With kind regards
Clare