Winning Smiles is a state of the art dental surgery dedicated to giving you that smile you've always dreamed of.
Our considerable experience providing high-quality cosmetic dentistry is further enhanced by being able to offer in-house implant dentistry and orthodontics - including Invisalign -our virtually invisible tooth aligners.
Dr Andrew Fennell is the clinical director at Winning Smiles. He leads the Winning Smiles team while devoting his clinical time to cases involving dental implants, crowns and full mouth rehabilitation restoring beauty and function to patients with complex problems.
He routinely carries out immediate implants for single teeth and full mouth replacement and at his dental surgery in Romford, Essex using modern techniques such as bone grafting, and fitting both fixed and removable (implant denture) teeth.
Why Choose Winning Smiles?

Modern techniques and materials have enhanced dentistry. Teeth can work better, look fantastic all achieved in much less time.

The team at Winning Smiles consult with leading practitioners all over the world, to enhance the skills we need for top class dentistry

To provide our patients with the very best that modern dentistry can offer, we constantly seek to improve our service.

With an in house Digital CT Scanner, there are no surprises. All treatment is planned with precision.

We practice pain-free dentistry, and patient centred care. It is natural to be concerned, but there is never any need for discomfort.

Natural teeth can be breathtakingly beautiful, we are proud to create and restore teeth to the way nature intended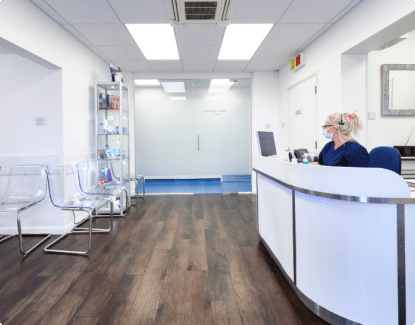 Winning Smiles is a state of the art private dental centre with a focus on cosmetic and aesthetic dentistry, dental implants and orthodontics. The clinic was opened 25 years ago by Dr Michael Fennell as The Orthodontic Centre.
Michael was joined by his son Andrew in 2000 who expanded our specialist abilities to include Dental Implants and Cosmetic dentistry. Although Dr Fennell Senior has retired now his philosophy of high quality treatment gently delivered in a warm and welcoming environment continues inform our approach today.

They work 6 days a week optimising the oral health of our patients by a combination of oral health education and sophisticated, gentle plaque and tartar removal techniques.

Winning Smiles is a dental practice with a focus on creating an exceptional environment for our Team and our Patients.
Winning Smiles are registered with the General Dental Council, and we have a robust complaints procedure