WINNING SMILES DENTISTRY
CHANGE THE WAY YOU FEEL
Call 01708 371223 Now!
DENTISTS IN ROMFORD, COSMETIC, ORTHODONTISTS AND DENTAL IMPLANTS ESSEX
More on individual treatments below
The most common fear when it comes to dentistry is pain when having treatment. We provide gentle dental care for all of our patients. There may be discomfort, but we reduce the pain by taking the time to numb properly beforehand.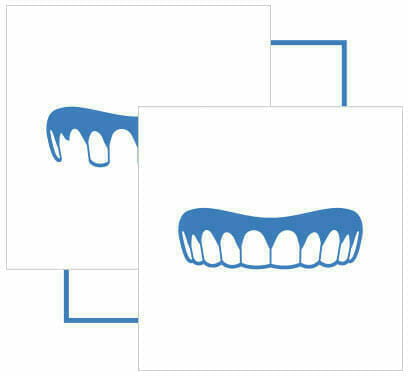 SAME DAY FULL MOUTH TEETH REPLACEMENT >
Winning Smiles Implant Dentistry provides 'same day' full arch implants and replacement teeth.
In the last few years, Dr Fennell at Winning Smiles has helped develop a way of creating and placing full jaw replacement teeth on the same day. This very special technique costs less, is more convenient for patients and they look stunning. Best of all, we haven't found anyone that we can't treat.
Existing patients book your appointment here
Book a free consultation
Tracked Homepage Consultation
"*" indicates required fields
BEFORE AND AFTER
SEE ALL THE RESULTS OF OUR WORK
WHY CHOOSE WINNING SMILES?
WHAT MAKES US DIFFERENT..

ADVANCED
Modern techniques and materials have enhanced dentistry. Teeth can work better, look fantastic all achieved in much less time.

QUALIFIED
The team at Winning Smiles consult with leading practitioners all over the world, to enhance the skills we need for top class dentistry

INNOVATIVE
To provide our patients with the very best that modern dentistry can offer, we constantly seek to improve our service.

ACCURATE
With an in house Digital CT Scanner, there are no surprises. All treatment is planned with precision.

CONSIDERATE
We practice pain-free dentistry, and patient centered care. It is natural to be concerned, but there is never any need for discomfort,

BEAUTIFUL
Natural teeth can be breathtakingly beautiful, we are proud to create and restore teeth to the way nature intended
An Interview with Our Dental Implantologist Andrew
TESTIMONIALS
WHAT OUR PATIENTS SAY ABOUT US