White fillings may sound straightforward, but this has been a complex field for many years.
One man in particular stands out head and shoulders above the crowd in the science and application of white fillings composite material, designed to last for an incredible 15 to 20 years.
That man is Dr Lorenzo Vanini – a hero of ours at Winning Smiles.
Lorenzo has dedicated his life to producing beautiful white fillings that will last as long as amalgam will. He invented both the advanced material and a far superior tooth colour matching system to ensure that fillings are the natural colour of the teeth. And finally, as you would expect, Lorenzo has perfected an exacting method to apply the fillings.
So, I was delighted to have been invited several times to Italy, Lake Como, to learn from the acknowledged master.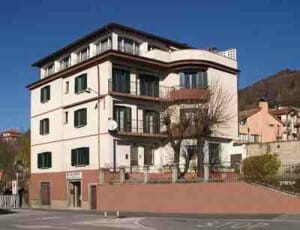 Although, I can assure you I would have travelled to Billericay for those cosmetic dentistry skills, if necessary.
…ok so Essex is not Lake Como, and our nearest celebrity might be Frank Bruno rather than George Clooney (who lives round the corner from Lorenzo), but that now doesn't stop us providing World class cosmetic fillings!