Almarie Odendaal is the new orthodontist at Winning Smiles and is an expert in fitting braces using the new Damon System.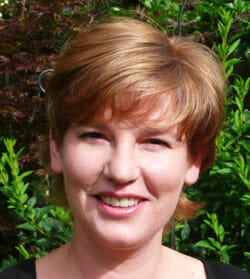 Here are the top three reasons why Almarie thinks Damon braces are a great treatment to choose if you need a full brace:
1. Damon braces typically provide excellent results in a shorter treatment time than conventional braces, and patients have to make less appointments.
2. Using the Damon System means that it's very rare that a patient will need to have any teeth extracted, and they won't have to wear any headgear during treatment.
3. Patients are a lot more comfortable during treatment.
Damon braces use a new passive slide mechanism to maintain the shape of the archwires within the bracket.
This allows the wires to move freely and reduces friction and binding, so your teeth can move quickly and comfortably. Other types of braces use elastic ties or active clips that bind archwires in place, this results in friction, making treatment slower and less comfortable. Elastics ties also attract a lot of plaque and so Damon System braces are also a lot easier to keep clean.
Almarie Odendaal, joined our team in June. Almarie qualified as a dentist from the University of Pretoria in South Africa in 1993. She is a member of the British Orthodontic Society, the Faculty of General Dental Practice and the British Dental Association.
You can book a consultation with her by dropping us a note via the form on the web site, or call us on 08000 90 10 60. Consultations are currently FREE!