One thing about dentistry, it is one of the few jobs that merges a theoretical scientific background with an artistic eye
I enjoy the art world and get out to galleries and shows when time permits! Many of you will be familiar with our 'pondering man' sculpture: that handsome young man, stripped to the waist who welcomes allcomers through the front door!
We always wanted to help local Essex and London based artists and show their art at the surgery, and we have finally got off the ground with it!
Our first art on show is by a young man called George Winks, now living in London but originally from South Africa. You can get a flavour for his art linked here on his website but look out for his paintings next time you come to the practice.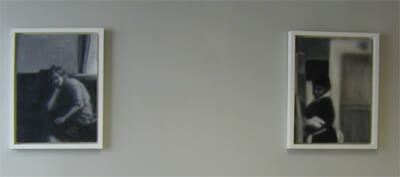 All the art you see from George, and future artists, at Winning Smiles can be taken home, for a fee, whilst 100% of payments for paintings will be passed onto the artist!