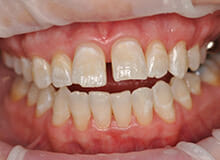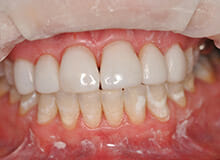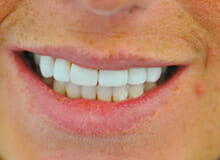 This is smile enhancement at its best. These Immediate Teeth Veneers are closing a gap wonderfully well, and more, they improve the smile with a brilliant white appearance.
Patience and Skill
The veneers are shaped by hand, bringing the skill of the dentist to develop the smile. This is not a fixed appliance, it is sculpting the very best translucent material to cover the existing teeth whilst leaving them completely unharmed.
Done In a Single Visit
Immediate Veneers may or may not be the solution for you, but this is smile design in a single visit, made possible by the wonders of modern dentistry and materials.