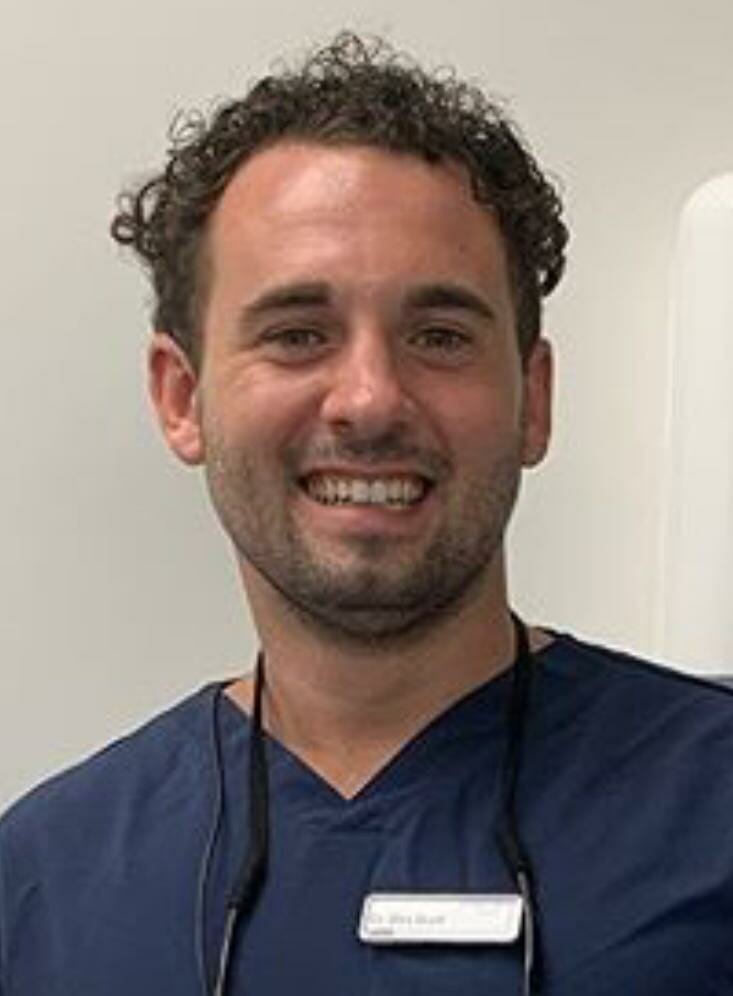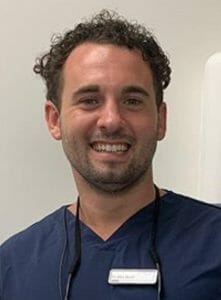 Alex joined us late in 2019. Alex is a dentist with a special interest in dental implants. He is on our Dental Implant Training program. While Alex is training, he is assisting Dr Andrew Fennell with the ever-increasing numbers of dental implant patients that we are caring for at Winning Smiles.
Alex has come a long way in a short time. The intensive dental implant training that he has received from Andrew means that he is now proficient in dealing with many routine dental implant issues. Alex has recently returned from a Masterclass in Dental Implants held in the Dominican Republic where he placed over 30 implants to accelerate his surgical knowledge and skill.
Alex's gentle approach and sociable way with people has made him an instant hit with our patients. He works with us four days a week and holds a Saturday morning clinic.