Dr Michael Fennell is one of our Specialist Orthodontists.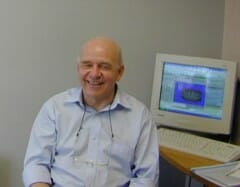 Michael qualified in 1974, and is on the register of Orthodontic Specialists. When starting the dental practice 14 Years ago we concentrated on this specialist area of dentistry, and although we have widened the scope of our treatments since then, we still focus on straightening teeth. Orthodontics is both a passion and vocation.
Michael is particularly interested in non-extraction orthodontics: his aim is to straighten teeth without the need to extract good teeth to make space -whenever possible.
He was one of the first Orthodontists to take up the Invisalign system of tooth alignment here in the UK.
Invisalign utilises a series of almost invisible tooth 'aligners' to move teeth into their correct position. It is especially good for adults who would rather the whole world didn't know they are wearing braces!
Why not come and see us? Click here to send us a message