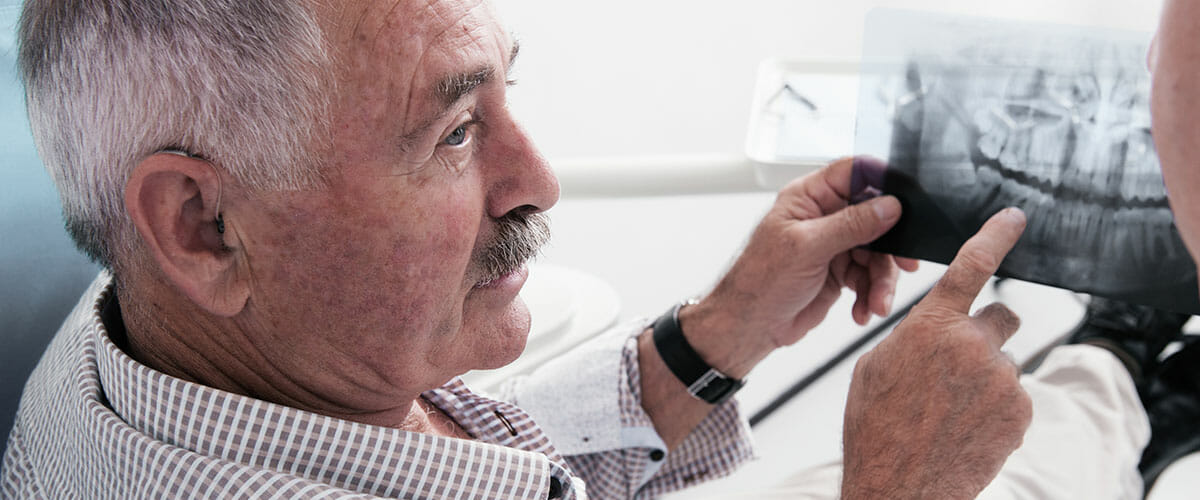 The WeldOne Dental Implant system allows us to deliver a bespoke Same Day Teeth Replacement Service.
This revolutionary new technique is mostly used for full arch, whole jaw new teeth, although it is also suitable for partial jaw treatments.
The components of the WeldOne system are tailored for the individual jaw, making the base frame incredibly stable. These are crafted at the Winning Smiles clinic and new teeth are placed on the same day.
Building on this firm foundation, once you have chosen your tooth material, Acrylic, Composite or Porcelain/Ceramic, patients can walk away with a new set of permanent teeth.
The old way, to spend months coping with temporary teeth before transitioning to the permanent set, has been replaced.
Why is this Implant Solution Different?
The significant difference to earlier teeth replacement systems is that Weld One provides unrivalled stability.
How it Works
Weld One is the culmination of years of study and development into the best way to achieve a lasting and successful teeth replacement experience for the patient (and the Dentist too).
It is better than alternative methods because it is time-efficient and convenient which means that we can offer this approach at a competitive cost without compromising on longevity and aesthetics.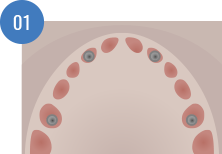 Placement of the implants
is the first step of the
restoration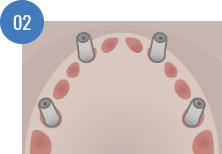 Placement of dedicated
welding abulments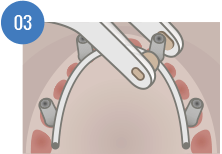 Bending, alignment and intra-oral welding of titanium wire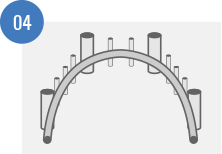 Extraorally welded retentions are added to the framework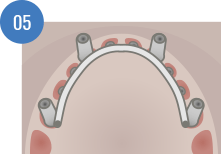 Finalized and opaque coated titanium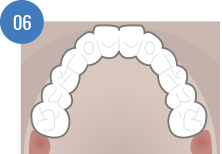 The Challenge
The mouth places tremendous pressure on teeth. The challenge is to create beautiful, natural Dental Implant Teeth that will survive for years in a harsh environment.
The Search for Stability
Dental Implants bond with the bone and act as strong anchors for replacement teeth.
Individually the implants are subjected to large forces caused by biting and chewing. Any movement that occurs between the replacement teeth and the connected implants is not only inconvenient but can cause damage to the implants and the replacement teeth which leads to early failure.