iTero Teeth Scan
You might ask
'What will my teeth look like when they're straight?'.
Seeing is believing
With our new 3D teeth scanning system, we can now show you 'straight' away. It is a most amazing thing to show your teeth moving into their final position, like a 'before and after' movie.
Simply by scanning your teeth electronically, the software can immediately show you an exact three-dimensional view of how your teeth are currently. This view might be the first time you've seen your teeth from all sides.
The software then calculates and then creates the animation.
The search for a better patient experience
We could do this before, but it would involve that gunk in your mouth and then waiting for another appointment to see the results – "taking impressions", they used to call that.
We now have the iTero Element system to make the process quicker, cleaner and more convenient. It is an impressive piece of equipment, another part of our investment in new dental technology.
From now on, we make braces and mouth guards, dental crowns, bridges, dentures, inlays, and onlays in a more modern way.
Once we capture those highly-accurate 3D digital scans of your teeth, we can make some adjustments, but essentially they are digitised and sent for processing.
Greener Dentistry
Digital images at the speed of light is quicker than moulds on the back of a motorbike.
The whole process is shortened to make life more convenient, and greener with all those materials that we no longer have to use.
We enjoy making our dentistry a better experience, we hope you will too.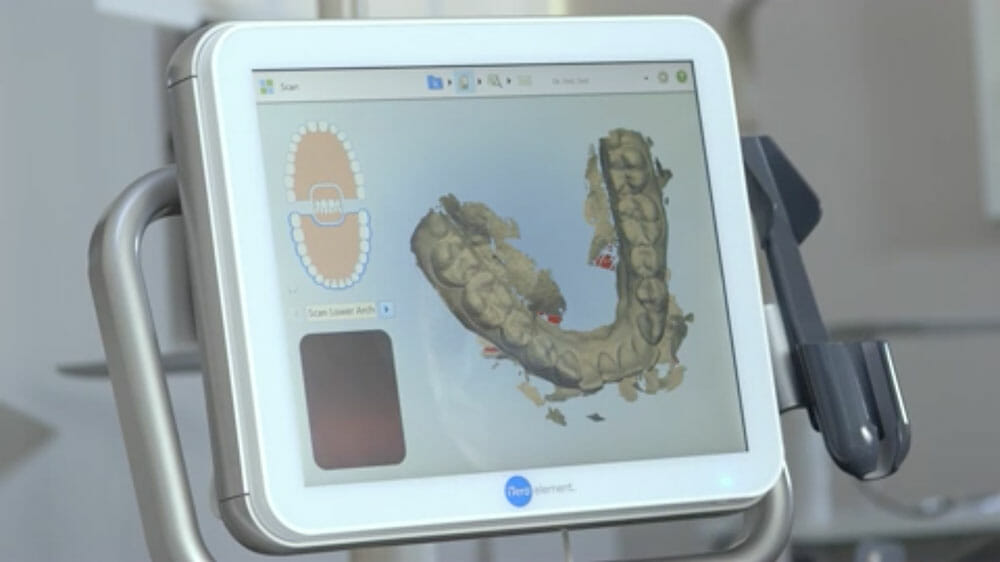 Advantages of the iTero:
Speed of scanning and digitisation
See what your teeth will look like straight away
See your teeth from all angles for once
No wasted materials, it avoids delivery, shipping costs and fuel
No more making patients gag with gunky impressions
The Free Consultation
Without seeing things for ourselves, we can't tell people what their options are.
And so with that in mind, we are happy to offer free consultations, as this is a big decision for most people. We are careful to take budget, comfort and appearance into account when explaining all the available choices and there is never any pressure to proceed, and certainly not on the day.
We set out to be a friendly practice and try to provide everybody with what's right for them, at an affordable cost. We hope our dentist reviews give that impression.
"*" indicates required fields
iTero Teeth Scan Cost?
No, it is all part of the service