Childrens Private Orthodontics
Everyone should know that a level of Orthodontics is available for children under 18 as a free service on the NHS (we are not an NHS practice).
However, we do offer private children's Orthodontics at Winning Smiles, where the children aren't thought to qualify for NHS, or where people are looking for 'something more'. As a private dental practice we can provide treatment options to children, along with shorter waiting times, and aesthetic options such as ceramic brackets.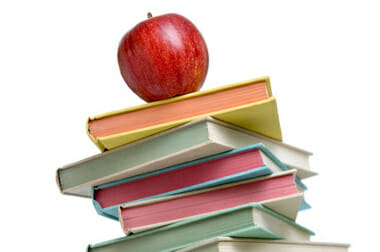 For those children who don't qualify for NHS Orthodontics
Because these cases are mild and the treatment time is short this results in significantly lower costs.
Mild Cases
For those children who have been referred to an NHS orthodontist who has told them that they do not qualify for treatment on the NHS because their case is not severe enough – we can often treat such cases in under 6 months using a variety of cosmetic fixed, removable and invisible aligners (like 'Invisalign Teen).
What makes our orthodontic treatment worth considering?
Evening and Weekend appointments
We work when you don't: offering appointments up to 7pm and on Saturdays means that hard working parents don't have to sacrifice valuable work time to get their child's brace adjusted.
Bearing in mind that this is usually a monthly commitment over the duration of treatment it will save a lot of time off – combine this with state of the art brace systems that get the job done quicker and the savings really mount up.
Furthermore, many parents worry about taking their child out of school for half a day a month and the effect this may have on their schooling.
No Waiting List
NHS waiting times to start treatment are often 18 months plus. Given that most children will be told they have to wait until 'all the adult teeth are through' before they even start treatment, many ortho treatments won't begin until a child is 14 or 15, meaning that their braces will be bothering them right through to the time when they are trying to concentrate on their GCSE examinations…not to mention the fact that at 15 or so kids are concerned with their appearance..
At Winning Smiles we often start treatment around 11 or 12 (or earlier for our 'early intervention cases – see below) which means that by 13 or 14 treatment is complete – often around the time their GCSE syllabus is starting
Early Intervention
In a significant number of cases, orthodontic treatment should be started prior to a child's pubertal growth spurt to obtain the best results. We know that in such cases treatment can be finished much earlier, extractions can be avoided and the final result is just so much better (wider smiles, better function).
We routinely check our children to see if they require this type of early intervention orthodontics and will start treatment as early as 8 years if necessary. This way the treatment is finished much earlier.
If these same cases are treated at 13 the amount of time with the train tracks on is much increased and often extractions are needed which results in fewer teeth to eat with and a noticeably narrower smile.
Faster treatment
Using the most up to date orthodontic systems means that treatments that used to take 2 years or more can now be reduced to around 18 months. These systems (eg Damon braces) cost quite a bit more than conventional systems but this is more than offset by the convenience of reduced treatment time, reduced number of visits to the clinic etc.
All cases treated from the mild to complex
As mentioned above. Many parents have to come to terms with their child being refused orthodontics on the NHS because they are told their teeth are 'not crooked enough'. We regularly treat these mild cases and they can often be completed in 6 months or less and our reduced fees reflect the simplicity of such cases – monthly payment terms still available.
Discreet braces and clear aligners
Despite the well-publicised celebrity orthodontic cases of recent years (eg Tom Cruise) many parents and children haven't fallen in love with the 'Brace Face' look. Many of our orthodontic systems are discreet and 'cosmetic' – we use the same systems for our young patients as we do for our adults because we know that many patients prefer not to advertise the fact that they are having treatment.
We are also Invisalign Teen accredited which means that we routinely provide Invisalign 'almost invisible aligners' for our younger patients. Not just train-tracks (although even our train tracks are of the cosmetic variety, discreet, white brackets).
Dental Plan
We also now offer our dental plan to any child whether the parent is registered with us or not.
The Free Consultation
Without seeing things for ourselves, we can't tell people what their options are.
And so with that in mind, we are happy to offer free consultations, as this is a big decision for most people. We are careful to take budget, comfort and appearance into account when explaining all the available choices and there is never any pressure to proceed, and certainly not on the day.
We set out to be a friendly practice and try to provide everybody with what's right for them, at an affordable cost. We hope our dentist reviews give that impression.
"*" indicates required fields
Children's Private Orthodontics Price List
The following costs for Children's Private Orthodontics are correct when written, but they can change. We will provide written pricing for each 'cosmetic treatment' as part of our free consultation.You don't have to be a member to have treatment at Winning Smiles.
| Mouth Guards | Price |
| --- | --- |
| Sports Guard | £145 |
| Bite Guard | £145 |
| Children's Treatment | Member Pricing From |
| --- | --- |
| Children (0-16) | |
| Examination (under 5 years old) | FREE |
| Fissure Sealant | £29 |
| Examination (6-16 years old) | £35 |
| Routine Hygiene if parent's on plan | £35 |
| Deciduous Filling | £37 |
| Extraction of Deciduous Tooth | £40 |
| Permanent Filling as per adult fees | |
What they say about us
Confidence Restored
After having spent years feeling embarrassed and unconfident with my teeth, I visited winning smiles feeling quite unsure as to how much of a difference they would be able to make. I am extremely pleased to say, after several months of excellent treatment I finally have the smile I had always wished for. The team at winning smiles have given me a new found confidence, and I can't thank or recommend them highly enough.
Their professionalism, friendliness, honesty and generosity have been of constant comfort through the process.
Thankyou so much Ian,Andrew and the rest of the Winning Smiles team.
Dental Services: Cosmetic Dentistry, Orthodontics
A smile to be proud of
I would just like to thank Andrew, Ian and all of the staff at Winning Smiles.
I have just completed my treatment, implants, crowns, orthodontics and whitening and am over the moon with the results. I found all of the staff at Winning Smiles very friendly and extremely professional. They listened to the problems I was having with my teeth, suggested solutions and explained every stage of the procedures.
I would highly recommend them as I now have a 'Winning Smile' to be proud of.
Dental Services: Dental Implants, Orthodontics, Teeth Whitening