Gentle Dentistry
The most common fear when it comes to dentistry is of pain when having treatment. This is completely normal!
We (Winning Smiles Dentists Romford), have helped hundreds of people past this problem, with our extensive experience in this area, and our investment in medical technology to support all of our patients.
The dental wand, 3d scanning and conscious sedation have helped hundreds of people. We love the reviews people leave after having solved the problem: the fear of dentistry and wanting nicer teeth.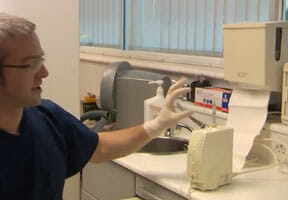 The Dental Wand releases a small dose of anaesthetic to numb the area before we do anything at all. A gentle experience for everyone, every time.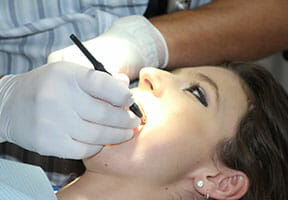 Conscious sedation (CS) is the best of both worlds. Remain in control during the process, completely forget the whole thing afterwards. Amazing but true.
The Dental Wand releases a small dose of anaesthetic so that the area is being numbed before the needle goes in. This means a pain-less injection for everyone, every time.
Some dentists charge extra to use this technology – but for us, it is at the heart of our gentle dental philosophy, not an optional extra!
How can dentistry be painless?
Avoiding painful injections is the first step. We use the dental wand for all of our patients.
It is perfectly normal to be worried about dentistry,
Conscious sedation (CS) is the final step to reassure most anxious patients needing dental treatment. If you have a needle phobia, concerns about gag reflexes and invasive dental treatment, Conscious Sedation is the best way overcoming all these fears.
Interestingly, you are neither awake nor are you put to sleep. The sedatives and painkillers administered makes you utterly relaxed and drowsy and makes you completely unaware of both the numbing anaesthetic (LA) and the actual treatment.
And finally – the most important ingredient?
We take our time – anaesthetic does not take effect 'at the speed of light'!
Often new patients tell us that their experience of fillings is a sharp pain from the injection followed by a dentist drilling the tooth before it has gone properly numb: the result? Pain and Fear.
The most important ingredient is taking the time. The time for painless procedures to take effect, the time to ask if everything is ok, and to pay attention to the answer.
Take the time to come and see us and talk things through beforehand, it's never as bad as you think.
What they say about us
Can't emphasise the improvement in my appearance
I was recommended winning smiles by a friend of mine after a previous bad experience with another dentist.
I met Andrew for a consultation at the end of may and knew instantly he was a very decent human being but more importantly a very good dentist. During my initial appointment he explained both thoroughly and simply every stage of my treatment. Now just four months later I have a full set of upper jaw implants and two single implants on my lower jaw. I just cannot emphasis the improvement in my appearance and ability to eat everything.
Finally I just want to stress how painless the whole procedure was and have no hesitation in recommending Andrew and all the other helpful members of staff.
Thanks for everything
Dental Services: Full Mouth Dental Implants, Painless Dentistry
John – A Perfectionists Smile
Before finding Winning Smiles, I already had what many people considered to be a good dentist in Greenwich, however I wasn't happy with the level of service they gave me and that put me off going at all. Upon developing a problem with a front crown, I decided to seek out a better option and after reading positive reviews I booked in for a consultation.
I was surprised by Andrew's level of knowledge and his keenness to understand what I was looking for, he gave me time to ask more in-depth questions until I was satisfied that I was in the right place. I'd also like to mention that the same courteous and knowledgeable traits are shared by the whole team.
I'm a perfectionist at heart and because I am sensitive about my front teeth, I went to the extent of creating digitally altered pictures of what I wanted them to look like, a first for Andrew I think and he was more than happy to work towards my idea. He guided me on what would look natural and we agreed upon what would be done.
The results are fantastic, and because of proper procedures being used and the level of attention that I was afforded, I firmly believe that I wouldn't have gotten a better result anywhere else.
Many thanks to everyone,
Dental Services: Cosmetic Dentistry, Painless Dentistry, Porcelain Crowns, Smile Design